SMTA Digital (Asset Ordering)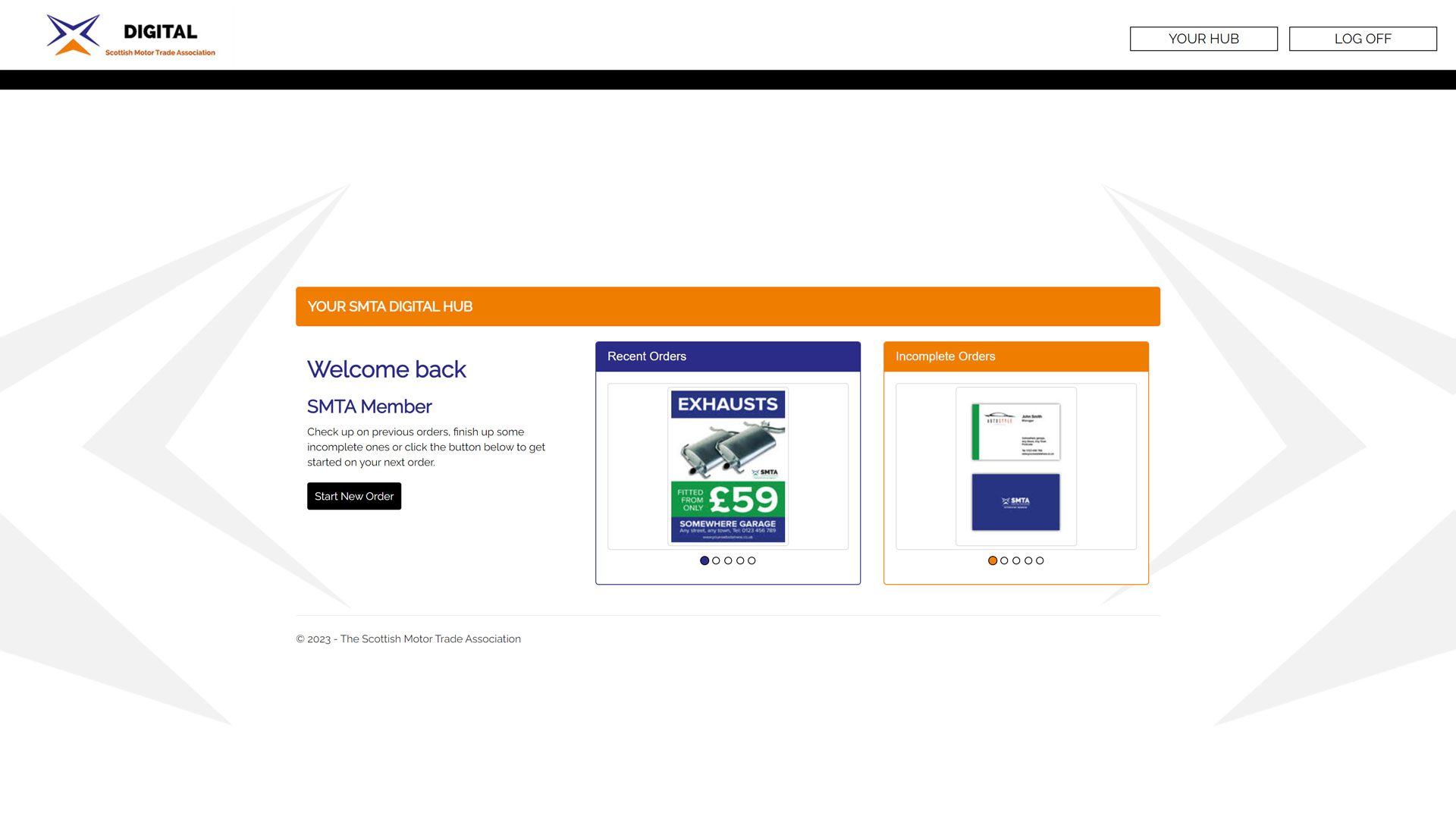 Client: SMTA (Scottish Motor Trade Association)
Agency: Lateral Line

SMTA Digital was built to give SMTA members to customise and order various SMTA branded marketing materials from leaflets to business cards. A custom back end was created to allow the provider of the materials to manage the orders which would be sent directly to them upon purchase to arrange printing and dispatch. Payment systems used were Stripe and Paypal.
Need Something Done? Let Us Know