Coca-Cola Touchscreen Info Board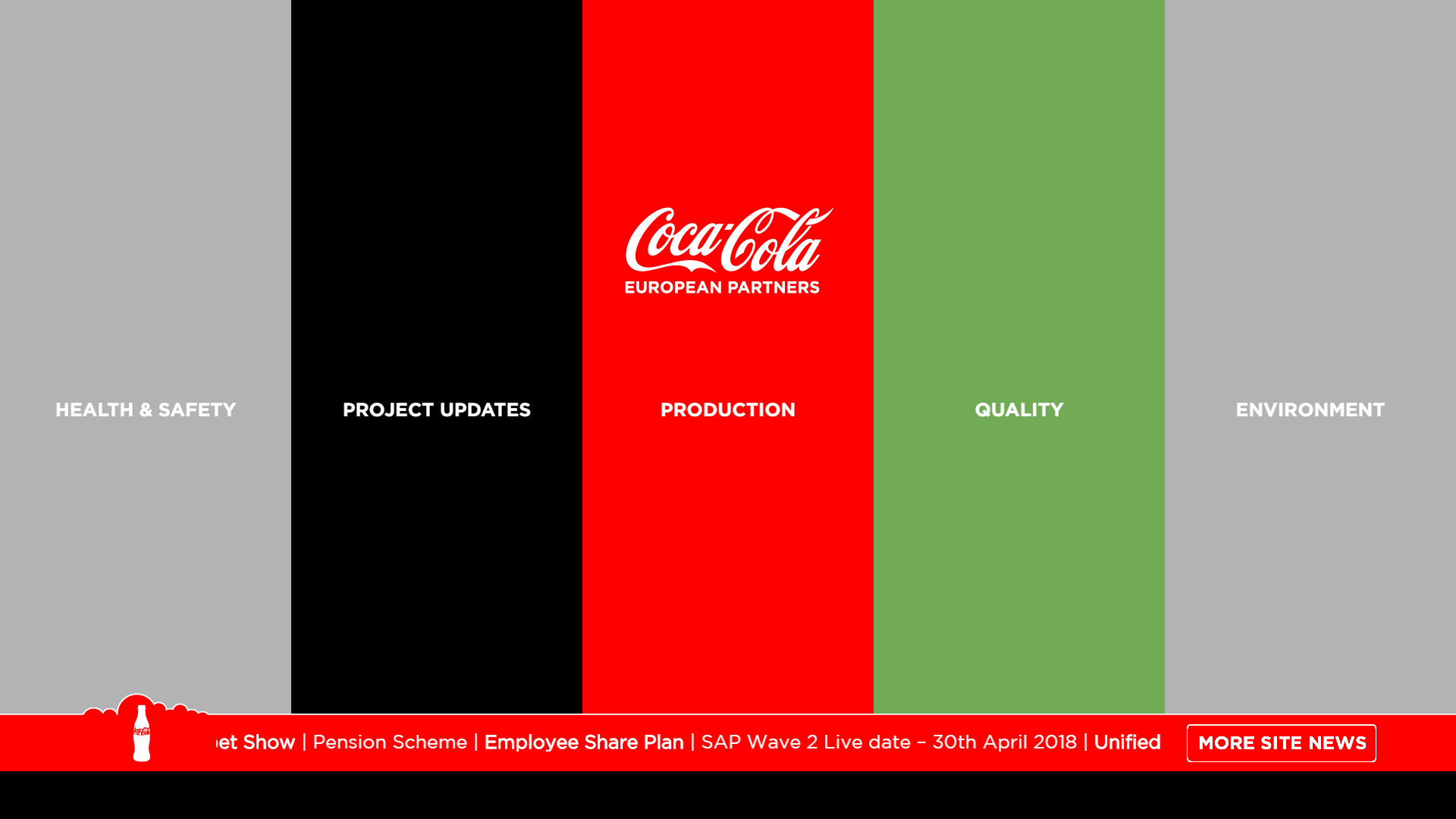 Client: Coca-Cola
Agency: Lateral Line

Coca-Cola in East Kilbride were looking to provide information to their employees and visitors, from production data and health & safety information to news articles.

Using a combination of JQuery and CSS an interactive touchscreen information board was developed and installed at the factory in East Kilbride. The content is controlled using Umbraco.
Need Something Done? Let Us Know